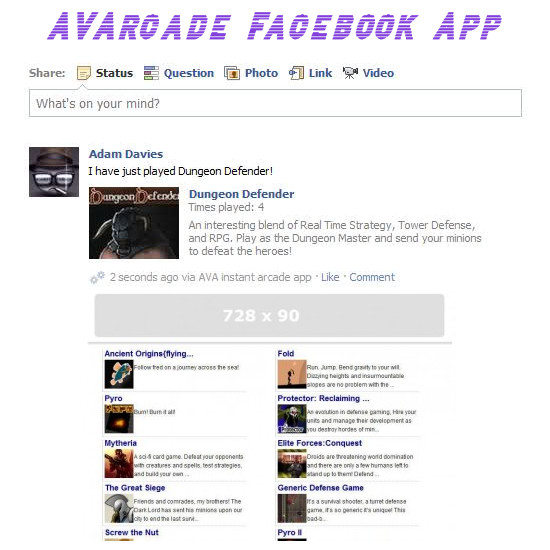 by in
A plugin created by Abeon Tech for AV Arcade which allows easy creation of an arcade on FaceBook. Version 2.0 has just been updated to fix a few bugs and several new features have been added.
Take advantage of the 500 million members using facebook! Turn your arcade into a FaceBook application in minutes. Your FaceBook application will update it's self as you add games to your arcade. Easy to setup and admin panel for options.
Features
Instant and automated FaceBook application with admin panel
Compatible with AVArcade Pro (v5) and AV Arcade Free (v4)
Autopost when playing a game (customizable)
Fullscreen button if game is too wide
Pagination and sorting
Track game plays on facebook
Comments on game page
Intergrated forum
Like button on every page
Tag Cloud
Search feature
FaceBook Adverts
Updated to be <= v5.3.x compatible… The way it was meant to be.
Screenshots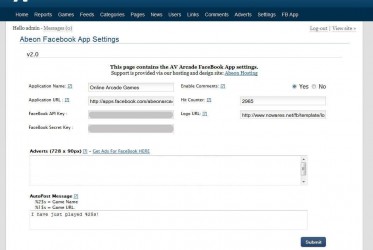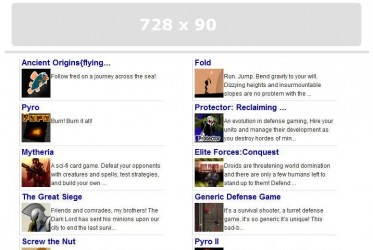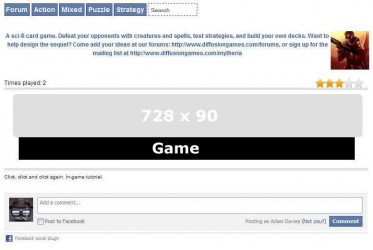 Purchase
This mod is no longer available. Sorry. I am available for custom code projects.